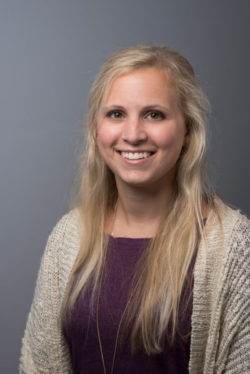 Title: SciTech Campus Executive Office
Email: eiacange@gmu.edu
Phone: 703-993-8585
Groups: SciTech Campus, Executive Committee
Position Title: Events Coordinator
Current Department: SciTech Campus Executive Office
Previous Departments I have worked for: University Life, Center for the Arts, and Hylton Performing Arts
Joined Mason as a student in Fall 2008 and started working for University Life in 2010. I came back in 2015 as the Events Coordinator.
Loves Mason because Mason provided everything I was looking for in a university at a location so close to home. It offers diversity and makes you feel like a part of the community and not just a number.
Joined Staff Senate in 2016
I joined Staff Senate because after stepping into the position of Events Coordinator I thought this would be a great opportunity to network and build relationships with my fellow staff and campuses. Also, I work out of the Executive Office, which oversees all of the SciTech Campus, and this would be another opportunity to represent the campus.
Erin currently serves as the Chair of the Staff Senate.