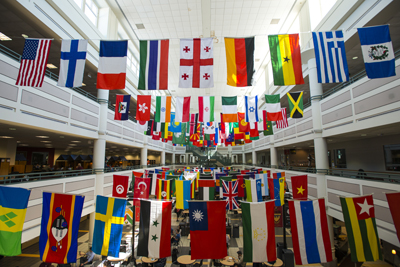 Mason Libraries offer 24/7 online access to Rosetta Stone, the premier software for language learning. Acquire a new language or brush up your skills: reading, writing, speaking, and listening, as well as grammar and vocabulary.
It takes the average learner 50 hours to complete a chosen language level with the Rosetta Stone Library Solution. Schedule 30 minutes a day and best practices show that within 20 weeks the self-paced learning can be accomplished.
For more information, visit the University Libraries website.