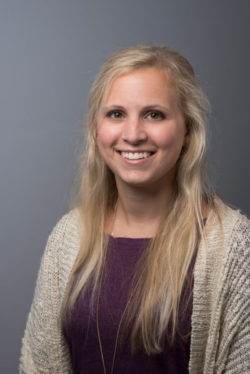 My Mason journey began as a student in 2008 when I started studying in the undergraduate Tourism and Events Management program. While studying, I joined the University Life SciTech's campus staff in 2010 as the special events coordinator assistant. During my undergraduate studies, I worked in various event and hospitality capacities and continued to plug into the Mason community as new opportunities arose. Following graduation, I began my current role as the events coordinator at the Science and Technology Campus. 
In this role, I manage SciTech event requests through 25Live, handle contracting with non-Mason event clients, give tours of the event spaces, provide logistical support to clients, and provide coordination services for special events.  
I first joined the Staff Senate in 2016 after being nominated by my peers. Soon thereafter, in 2019, I was nominated for the position of vice chair. Following service in this role, I was elected as the chair of the Staff Senate for the 2021–23 term. Working out of the SciTech Executive Office provides numerous opportunities to collaborate with Mason leadership and VIPs outside of the university. As chair of the Staff Senate, I hope to continue these relationships and pursue opportunities to advocate for Mason staff.  
I am a Mason Patriot whether on the clock or at home. I always find myself working Mason into conversation. When I do disconnect from work, I enjoy spending time with my two bunnies, new puppy, and going on hikes with my husband. 
I graduated from Mason with a Bachelor of Science in Tourism and Events Management and am currently working on my Certified Meeting Planner (CMP) certificate. 
Erin Iacangelo Rogers
Chair, Staff Senate