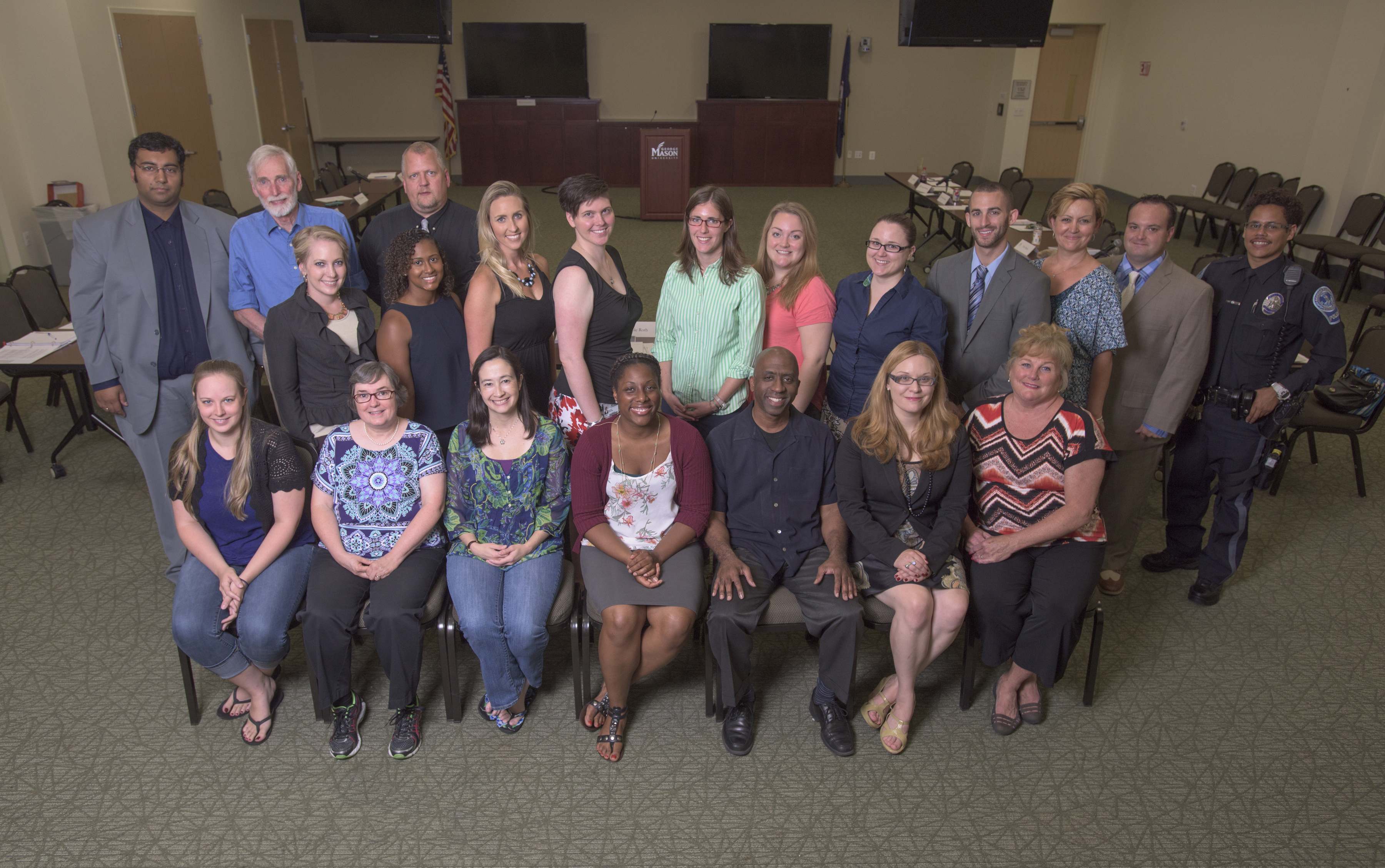 Becoming a Staff Senator is a great way to get involved with the university community and have an impact on your workplace. The Senate provides many opportunities to learn about how the university works and to network with administrators and staff members outside your unit.
Join us for the Becoming a Staff Senator Information Session on Wednesday, May 4, 2016, from 12 p.m. to 1 p.m. to learn more about Staff Senate and this opportunity to get involved on campus! The meeting will be held at the following locations:
Fairfax: Johnson Center, Room 311D, (located in the Collaborative Learning Hub)
Arlington: Founders Hall, Room B119 (video conferenced)
SciTech: Bull Run Hall, Room 254 (video conferenced)
Front Royal: Academic, Room 219 (video conferenced)
A recording of the session will be posted here no later than May 11.
The Senate accepts nominations each June, and elections are held in July. Terms begin in August and last two years. Important dates are below:
Nominations accepted Monday, June 13, through Friday, June 24, at 5 p.m.

Elections held Monday, July 11, through Friday, July 22, at 5 p.m.
The Staff Senate nomination form can be found here: Nomination Form 2016. Completed forms are due to the Staff Senate administrative assistant by 5 p.m. on Friday, June 24, at 5 p.m.  All nominations must be submitted electronically to staffsenate@gmu.edu.
For questions about the responsibilities of being a senator, contact Nicole Roth, Staff Senate chair, at nroth@gmu.edu or 703-993-1248.
For questions about the nomination or election process, contact Amanda Corrigan, Staff Senate Administrative Assistant, at acorrig2@gmu.edu or 709-993-4141. More information can be found here.