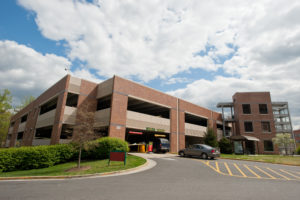 COVID-19 Parking Refund Procedures Established
Thank you for your patience as the university worked through the logistics for establishing refunds due to COVID-19.  Information went out to the university community from President Holton regarding all refunds on April 1.  Parking and Transportation sent out parking specific emails to all impacted people on Friday, April 3.  For details on the process for faculty and staff who use payroll deduction, for faculty/staff who purchased parking passes, and for students, please visit the Parking Refund page.  If you have any questions, please contact Parking and Transportation at parking@gmu.edu.
Scooter Pilot on Hold
Due to COVID-19, Bird and Spin have paused operations at Mason until further notice.  All three companies – Bird, Spin, and Lime have also paused their operations in the City of Fairfax (Lime had not yet launched at Mason).  If you have any operational questions, please reach out to the scooter companies.  Their contact information can be found on Parking and Transportation's Shared Mobility page.  If you have any questions about the pilot program at Mason, please reach out to Parking and Transportation at transpo@gmu.edu.
Bicycle Commuting 101: Online via Webex
Bicycling to campus can be fun and great for your well-being.  Join Delia Johnson from the College of Visual and Performing Arts and a League of American Bicyclists certified instructor for Bicycle Commuting 101. During this session at noon on Friday, April 10 via Webex, Delia will share information to help you feel more confident about getting to campus on two wheels.
This session is open to faculty, staff and students. Register by emailing jwalker8@gmu.edu; the Webex details will be sent to you.
DMV2Go Canceled
In keeping with the university protocols regarding COVID-19, Parking and Transportation has requested that DMV2Go visits to the Fairfax Campus be canceled until further notice. 
Bike to Mason Days Postponed Until Fall 2020
Bike to Mason Days, originally scheduled for Tuesday, April 21 in Arlington, Wednesday, April 22 in Fairfax, and Thursday, April 23 at SciTech have been postponed until fall 2020.  Keep riding!!