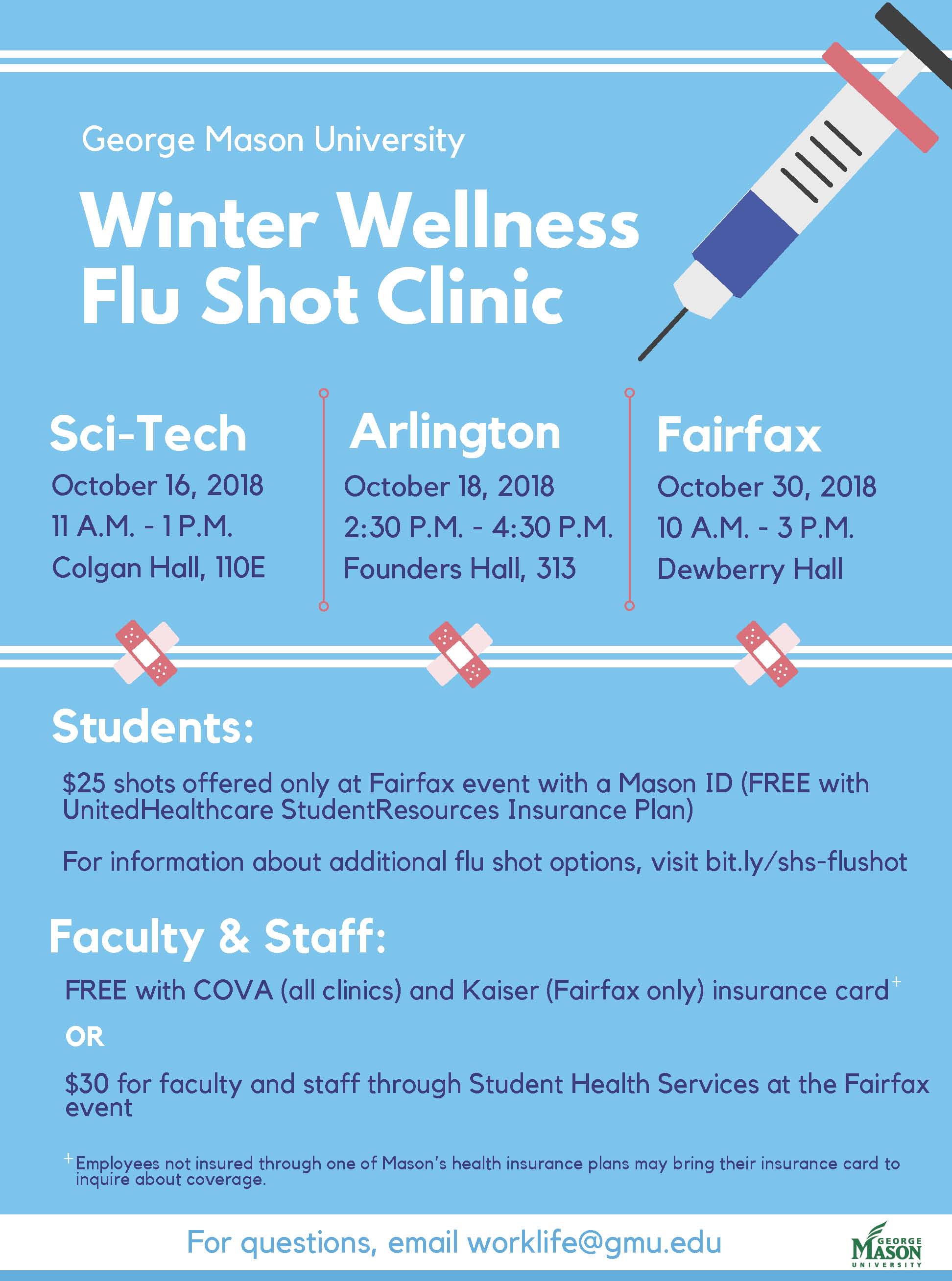 The Winter Wellness Flu Shot Clinics will be held at Mason on the following dates: 
SciTech (Colgan Hall, 110E): October 16, 2018 from 11 a.m. to 1 p.m.

 

Arlington (Founders Hall, 313): October 18, 2018 from 2:30 to 4:30 p.m.

 

Fairfax (Dewberry Hall): October 30, 2018 from 10 a.m. to 3 p.m.

 
Students: 
$25 shots offered only at Fairfax event with a Mason ID (FREE with UnitedHealthcare StudentResources Insurance Plan)

 

Click here for information about additional flu shot options.

 
Faculty/Staff: 
FREE with COVA (all clinics) and Kaiser (Fairfax only) insurance card. Employees not insured through one of Mason's health insurance plans may bring their insurance card to inquire about coverage.

 
OR  
$30 for faculty and staff through Student Health Services at the Fairfax event

 
For questions, email worklife@gmu.edu.