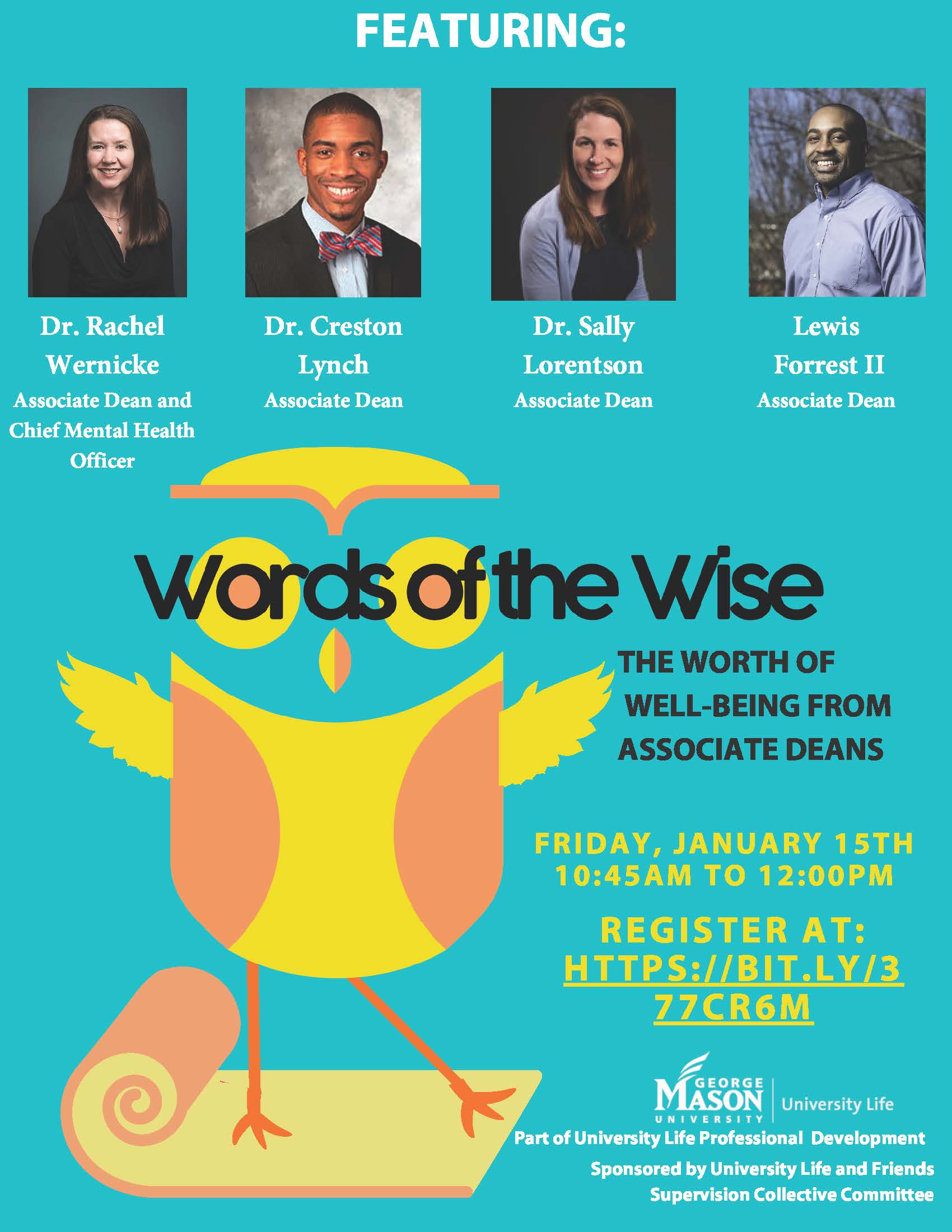 Have you ever struggled balancing work and well-being? Join the Zoom webinar, Words of the Wise: Worth of Well-Being from Associate Deans, on Jan. 15, 2021, from 10:45 a.m. to noon.
Gain insight into resiliently managing work and life as Mason's University Life (UL) associate deans share their struggles, successes, and the importance of prioritizing well-being during uncertain times.
Featuring:
Rachel Wernicke, Associate Dean and Chief Mental Health Officer, University Life
Creston Lynch, Associate Dean, University Life
Sally Lorentson, Associate Dean, University Life
Lewis Forest II, Associate Dean, University Life
This webinar is presented by the Supervision Collective, part of UL Professional Development.
Contact Rebecca McCrory at rstauffa@gmu.edu with questions.