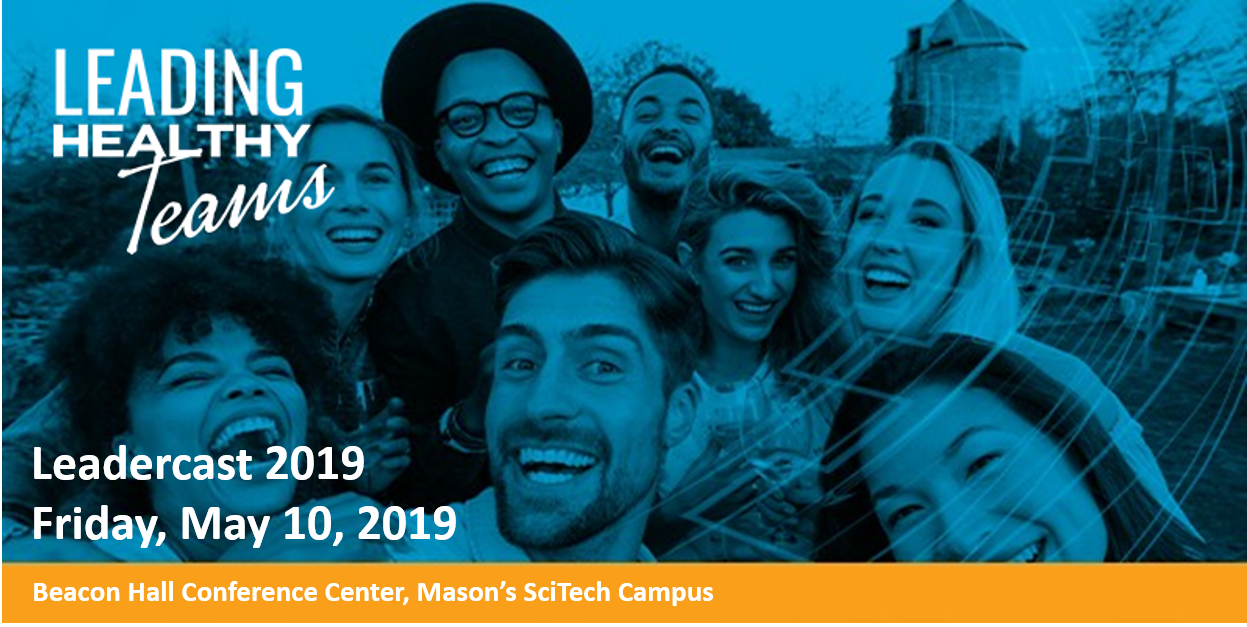 Leadercast Live is the largest one-day leadership event in the world. This annual leadership event is broadcast live each year from Atlanta to hundreds of host sites around the globe, including George Mason's SciTech Campus.
This year, Leadercast Live will be held on May 10, 2019, on the Sci Tech Campus (Beacon Hall Conference Center) from 8 a.m. to 4 p.m.
At Leadercast Live, learn from experts in leadership and organizational health about how to develop and lead healthy teams. Leadercast Live features recognized and respected global leaders, including Gayle King, Caroline Leaf, and Marcus Samuelsson.
Mason's Leadercast Live event will be emceed by Shernita Rochelle Parker, interim vice president of Human Resources and Payroll and faculty/staff life. Then, during the exclusive lunch time presentation, engage in meaningful conversation with Brad Edwards, athletic director for Mason Athletics, and Darrell Green, associate athletic director for Mason Athletics.
Learn what it takes to ensure your team functions at its highest and healthiest at Leadercast Live 2019.
Register today! For more information, including ticket prices, visit the Mason Leadercast Live website.