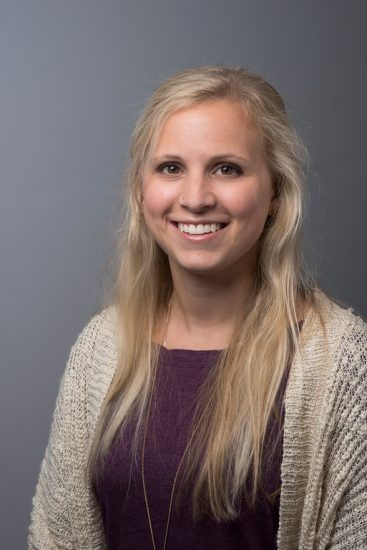 Classified Staff and Non-Student Wage Employees:
First, let me start by thanking our staff for their incredible effort and continued support that helped make this transition to online learning and mandated telework possible.  As I stated in the May 6 Board of Visitors Listening Session, faculty are here to teach and conduct research; students are here to learn and succeed; staff are here to support everyone.  We are the infrastructure of the university. Any crack in the foundation can cause the day-to-day operations to crumble and new initiatives to stall. 
It is no doubt that the leaders of our university have many difficult decisions ahead. In March, I was invited to join the Emergency Operations Group to represent the Staff Senate.  This has provided me the opportunity to give input from the staff perspective. When the telework mandate went into place, there were still many employees coming into work. I advocated and pushed that the group work hard to get these remaining staff home. As decisions were being made early on in the pandemic, many felt their concerns were not being heard.  To get a sense of the pulse of staff, we cancelled our originally scheduled April General Meeting, rescheduled our meeting with the Campus Planning Committee, and prioritized a telework session where staff could voice the challenges they were facing, share with each other ideas for well-being and balance, and learn about professional development opportunities that are available to them.
Our first telework session took place on April 1  and was followed up with a telework panel on April 15.  At our recent May General Meeting with David Farris , Mr. Farris answered questions about Mason's emergency response to COVID-19.  The impetus behind these sessions was to get a sense of the concerns our staff are facing, share resources with each other, and provide answers where they are available. The senate also co-hosted an engagement session with the master planning team Tuesday, May 19, where staff provided feedback regarding the university's master plan.  Our June General Meeting will focus on the university budget and will feature Carol Kissal, senior vice president, Administration and Finance.
Last week, we gathered input from our constituency regarding operating procedures for fall 2020.  We received overwhelming feedback from diverse units across campus.  However, there was a common voice of deep concern for the safety and well-being of all Mason stakeholders as decisions are being made regarding the future.  Last Wednesday, following our general meeting, the Patriot Tiger Team welcomed our input on their report during a shared session with Faculty Senate and student organizations.  We communicated these main points to the team:
Ensuring we have the proper infrastructure and sanitary efforts in place to keep all stakeholders of the university safe (safe ventilation, sanitizing between classes, mask policies, plexiglass barriers, access to sanitizing stations, protection for our staff serving on leased property, and limiting access to buildings to only those who have business on campus)
Offering solutions to encourage a safe and successful semester (i.e.: long term flexible and telework options for employees, phased in opening when it is deemed safe to return to campus, rotation schedules to limit the number of staff in offices at one time, accelerating electronic forms with electronic signatures to limit the amount of paperwork in envelopes circulating on campus, and signage informing students, faculty, and staff of proper social distancing protocol)
Offer employees with extenuating circumstances flexible telework options, reinforced by Human Resources and supervisors, without the possibility of retribution, to include:  working parents, those in the vulnerable age category, high risk employees or employees that are caretakers or household members with someone high risk.
Access to safe and dependable transportation to work (shuttles, vanpools, Metro, buses, etc.)
Long-term priority of providing access to healthcare resources for employees (flu shot clinics/health clinics)
In the extreme case of salary cuts, cutting salaries from the top down to protect our most vulnerable staff members
Asking how Dr. Washington's input is being taken into account in the decisions
If you would like to provide your personal comments and counsel to the Patriot Tiger Team, you may do so by submitting them to their comment portal.
We are listening to your concerns and taking your feedback to ensure that we are working toward our mission of advocating, educating, and appreciating while also supporting the significant work of staff during these uncertain times. Again, thank you to staff for the incredible work you are doing to support your colleagues, faculty, and students.  If you have any suggestions or input of how or where you would like to see more Staff Senate involvement, please provide feedback using this form.
Regards,
Erin I. Rogers
Staff Senate, Interim Chair